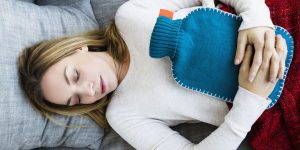 Bloating, abnormal periods, acne, mood swings, irritability. Do these symptoms sound familiar? Are these symptoms you're suffering from? Many women question why they've developed these symptoms, especially when consistently exercising, eating healthy, and living a clean and toxic free lifestyle. All these symptoms are signs of Estrogen Dominance.
What is Estrogen Dominance?
Estrogen Dominance is a hormonal imbalance that occurs when there are higher levels of Estrogen than Progesterone within the body. Why does this happen? And why are individuals with MTHFR mutations commonly developing symptoms?
MTHFR mutations create a methylation deficiency. This means that individuals with an MTHFR mutation have less of the ability to properly methylate. Methylation is an important process for many reactions such as detoxification, creating healthy cells, breaking down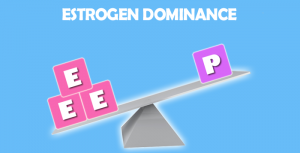 neurotransmitters, and energy production. Bodies also deactivate and remove Estrogen through the process of methylation. Estrogen is an essential hormone and regulates menstruation, controls hunger, and helps metabolization. However, too much Estrogen results in hormonal chaos within the body.
One of the most common side effects of a methylation deficiency is Estrogen dominance. This occurs because of the inability to remove Estrogen due to a lack of methylation, forcing it to be recirculated into the blood. Estrogen is a pro-growth hormone and needs to be balanced by Progesterone. When Estrogen becomes a dominant hormone, it dysregulates the menstrual cycle and commonly creates cysts, fibroids, and tumors.
Symptoms of Estrogen Dominance:
• Painful periods
• Missed periods/Too frequent periods
• PCOS
• Fertility difficulties
• Excessive cramps and clotting during a period
• Weight gain
• PMS
• Fibroids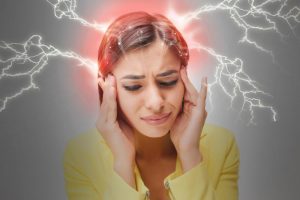 • Fatigue
• Depression
• Anxiety
• Mood swings
• Reduced sex drive
• Insomnia
• Brain fog
• Migraines
Contributing to these high levels of Estrogen are hormonal birth control pills, pesticides, and hormones within personal care products. If you have an MTHFR mutation, you are at a disadvantage because, in addition to Estrogen needing methylation for removal, other toxins also need methylation to be eliminated from the body. Read our article on detoxifying the MTHFR friendly way here.
What can be done to reduce excess Estrogen?
Increase intake of important nutrients such as B vitamins in order to improve methylation. Improving methylation within the body is essential when trying to reduce Estrogen because it is required for Estrogen to be eliminated. Eat foods high in Folate, B12, and B6, or supplement with a B complex containing Methylfolate. Looking for a supplement with the right ratio of B vitamins to support and improve your methylation? Biome IQ's Pure Methylation is the combination of 3 key B Vitamins: B12, B6, and Folate and adheres to the same ratio that the mitochondrial cycle prefers with the already reduced form of the vitamin folate. Click here for more information.
Eat a healthy diet. Try and eat foods that contain fiber, antioxidants, and vitamin C. You should be eating fresh organic fruits and vegetables, protein, and healthy fats.
Exercise! Exercising is always a great way to get blood flowing throughout the body. This can reduce inflammation which ultimately affects your ability to methylate. Pick up some weights, go for a walk, or stretch it out and start working towards balancing out your hormones.
Detoxify your liver!  Individuals with MTHFR mutations can't effectively detox, and the rate of which changes depending on your specific mutation. Built up toxins and excess hormones wreak havoc on a body and create all kinds of symptoms and contribute to estrogen dominance. It is essential to find a detox that is MTHFR friendly and targets phase 1 and phase 2 of liver detox. Detoxification is critical to being healthy with MTHFR mutations because it helps to get out chemicals, pesticides, heavy metals, food, and all the bad things that we put into our bodies. For more information on detoxification click here.
By far, one of the best recommendations for removing Estrogen is Calcium D Glucarate. Intestines are involved with balancing hormones and although, Estrogen and Progesterone are made in the ovaries, the intestines have an enzyme that determines the level of those hormones. Glucuronidase is an enzyme that can take estrogen that's on its way out, so it's in the pathway to be eliminated through the intestines, and it can reassemble it and throw it back into the bloodstream. This is not good for anyone who is Estrogen dominant. Since the Glucuronidase enzyme is reassembling the Estrogen, you need to have a way to bind to it or block it from working. These Glucuronidase blockers, are known as Glucarate. Calcium D Glucarate will bind and reduce Glucuronidase.

Looking for an MTHFR friendly Calcium D Glucarate supplement? BiomeIQ's Calcium D Glucarate plus gets Estrogen Dominance under control and adds in Super Oxide Dismutase which reduces inflammation.
Do you have an MTHFR mutation? Take our survey to get information regarding your specific mutation.
Have questions regarding what supplements to take and lifestyle changes for MTHFR? Email us: health@mthfrexperts.com. Or click here to schedule a free 15-minute consultation call with our MTHFR Experts. We are happy to answer your questions and to help you get on the right path towards feeling better.